[This article was originally published in two parts in the January 2015 and February 2015 editions of the Downeast Dog News.]
It was forty years ago this month, when I had just turned 17 that my parents finally agreed to let me have a dog. I brought home a little black fluff of fur with no real idea of what to do other than to love and feed her. Neither the pet store where I bought Trivia, nor the veterinarian who examined her, suggested she have any level of training; in fact they didn't even mention housetraining. Nor did they suggest I learn anything about what it's like to be a dog.
Somehow Trivia and I survived, but as I look back I know that the relationship we had and Trivia's quality of life could have been so much better if I had just taken the time to learn more about her, train her and more importantly prepare her for living in my world. Trivia was a social butterfly and she loved people, but because I had never socialized her or taught her any manners, she was a bit of a "wild child" when people were around. As a result, for the first several years of her life, she wasn't taken places and when people did come over she was exiled to her pen outside or her room in the basement. She was basically denied the social interaction she craved. Every time I think of Trivia, it saddens me to know how much better her life could have been.
Seventeen years later, my wife Paula and I got our first dog as a family. Since we wanted to do everything right, we immediately signed Gus up for a puppy class. We were introduced to a very heavy-handed method of training, which was popular at the time, but really weren't encouraged to think beyond "training the dog." There was little or no emphasis on our learning anything about canine behavior, how dogs learn, how dogs communicate and express themselves, what motivates a dog, the role of health and wellness in learning  or a dog's physical, mental and emotional needs. All we were taught was; "This is how you train your dog to do x, and this is what you do if he does not comply. Non-compliance is NOT an option." If it weren't for my innate need to understand "the why" of everything, coupled with Gus' medical and behavioral quirks, we probably would have just muddled on and Gus would have had a life similar to that of Trivia.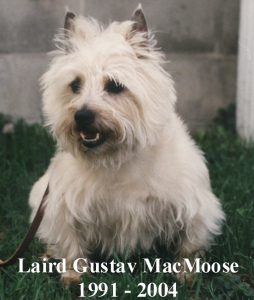 Sadly, in many ways the general public's attitudes towards dogs and training has not changed much in forty years. According to the 2011-2012 American Pet Product Association National Pet Owners Survey, only 4% of the dogs in the USA are taken to a dog training class. While this number is trending up, it was only 2% in 1998, it is infinitesimally small. While some families do manage to train their dogs without going to a class, many dogs still remain untrained or under trained and totally unprepared for living in the human world.  Even though the science clearly supports the benefits of positive reinforcement in learning,  many people still cling to the heavy-handed method of training we were introduced to when we first got Gus because that is the way the dogs in their family have always been "trained."
Even more alarming, an article from the November 2013 issue of Veterinary Medicine indicates that only 4.7% of puppies attend a puppy socialization class. I believe that these statistics provide an answer to why so many dogs are surrendered to a shelter or rescue because of behavior problems.  Proper socialization often makes the difference between a well-adjusted dog and one that develops behavioral issues. Socialization is about so much more than getting along with the neighbor's dog or becoming familiar with grandpa and grandma or the neighbor's kids. In my experience, very few individuals understand what socialization and habituation means without the benefit of attending a class or working with a professional trainer.
I see dogs for behavioral consultations. These dogs are brought to us because of aggression, reactivity or some type of anxiety, and often they have had little or no training. Typically they were not well socialized or were socialized inappropriately. Many dogs that develop behavioral issues end up being surrendered or spend their lives tied up in the yard or relegated to the basement for the majority of their lives. Some may be continually subjected to being yelled at and having guardians that are regularly rife with anger and frustration, simply because the dogs "should know better" or "are stubborn." When people open their homes to a dog, it is not with this life in mind for their new pet. Many of these pets could have dramatically different lives if owners were made aware and had put forth the initial effort to learn about their dog and to train them, I believe that there are five fundamental reasons that people choose not to work with a professional when it comes to learning about their dog and training their dog.
First, many people are under the misguided impression that dog training is only for dogs that have problems or for dogs that compete in dog shows or sports. The reality is that most dog training programs are created with the average pet dog in mind and focus on the basics such as not jumping on the guests and walking nicely on a leash.
Additionally, people often underestimate the value of training to both themselves and their dogs. A well trained dog is more welcome in public places and because they are easier to care for become everyone's favorite. Because of their exemplary behavior, owners with well-trained dogs often find it easier to find rental housing or insurance and may even qualify for discounts at the veterinarians, groomers, boarding kennel and daycare.
Another barrier to dog training is all of the misinformation about dog training and canine behavior, much of which is outdated and obsolete but still considered "state-of-the-art" by the dog owning public due to urban legends and the internet. Examples of these myths are things such as suggesting that a dog needs all its shots before it can start training, that some breeds are too stubborn to be trained, that you can't train a dog until it's "x" months old, that a dog will learn all it needs to know from other dogs, that you just need to dominate your dog and make them mind, etc. Our knowledge about dogs, their behavior and the most humane and efficient ways to train them has changed radically in the last 15 years, but often it's only the professional trainers that are aware of this new information.
A lack of resources, both financial and time, is a further reason that people often use for not pursuing training with their pet. The reality is that compared to the purchase price of a dog, veterinary care, and a year's worth of food, training is a bargain! If the resource one finds lacking is time, then you really need to question whether you really have time to have a dog. Working with a knowledgeable, experienced professional will actually save you time.
Finally, there often seems to be a cultural lack of emphasis on the importance and benefits of training by breeders, rescues, shelters, veterinarians, boarding kennels and daycares, groomers, and yes even dog trainers at times.
Training is about much more than teaching the dog to sit; a training program should have a comprehensive, holistic foundation.
What is "A Holistic Approach to Dog Training"?
Holistic is defined as "relating to or concerned with wholes or with complete systems rather than with the analysis of, treatment of, or dissection into parts."   It is essential to a dog's welfare to understand a dog's physical, mental, emotional and social needs and their methods of communicating with one another and with humans. It is the use of this knowledge that allows for the building of a trusting relationship with dogs, meeting their needs and thus ensuring their quality of life. As humans we have the ability to continue to learn about our dogs as a species as well as individuals.
A key component of a good trainer is that they will make the process of learning and training fun. This not only increases the probability of success, but also serves to further enhance the relationship. Also, central to training is the management of a dog's environment to prevent dangerous and undesirable behaviors, while simultaneously using reward-based training to teach the dog to offer behaviors that help them thrive within our human world.
Why should I train my dog with a holistic approach?
Besides the obvious benefits of having a well-trained dog that is responsive to you, training, when done with humane methods, is extremely beneficial to your dog as well.
Dog's Don't Come With A User Manual
Spending some time to learn about your dog, their breed, what they were originally bred to do, normal and abnormal canine behaviors, how they learn and how they express what they are feeling will be very beneficial. A good place to start is with the following books ; On Talking Terms with Dogs: Calming Signals by Turid Rugaas , The Other End of the Leash – by Patricia McConnell, PhD, DOGS: A Startling New Understanding of Canine Origin, Behavior and Evolution by Raymond and Lorna Coppinger, Dog Sense: How the New Science of Dog Behavior Can Make You A Better Friend to Your Pet by John Bradshaw, For the Love of A Dog – by Patricia McConnell, PhD, and Living with Kids and Dogs…Without Losing Your Mind: A Parent's Guide to Controlling the Chaos by Colleen Pelar.
Building a Bond & Trust
If you make training fun and rewarding, which is not hard to do, training can become a central part of your effort to build and strengthen the bond with your dog. After all, isn't companionship the main reason you got a dog?  My dog Muppy was a bit shy when we adopted her. Through training we've established a wonderful relationship that has helped her get over her shyness. Additionally, she's learned; how to control herself around other people (sit, down, stay), behaviors that help keep her safe while enjoying the world (heel, coming when called, leave it), and things that help me take care of her (swallowing a pill, trimming her nails, combing out mats). All of these things she's learned also make it easier for her groomer, her veterinarian, and others that care for her. Because she has learned these things through the use of positive reinforcement, her trust in the human world has grown immensely.
Socialization & Habituation
Properly socializing and habituating your dog when they are 8 to 16 weeks of age, and maintaining this socialization for the lifetime of your pet, can go a long way in helping your dog to enjoy being part of your everyday life without being fearful. Unfortunately, most people do not fully understand the concept of socialization and think that exposing their dog to a couple of friends and their existing dog or the neighbor's dog is all it takes. Socializing a dog is not that simple and requires planning, which is why taking your puppy to a class taught by a professional dog trainer can help you get off to a good start. You will have the added benefit of meeting others that are going through all of the same puppy frustrations that you are. Many families and their dogs become longtime friends through puppy class.
Prevent Problems Before They Start
People have good intentions when they train their dog, but often they or a family member or friend inadvertently end up training the dog to do exactly the opposite of what they really want. Often people come to us with a dog that habitually jumps up on certain people and after we talk with them we discover they have unknowingly been rewarding jumping. It's much easier to train what we want from the beginning than to have to "untrain" a behavior we don't like.
Learning Basic Manners
When one gets a dog it is usually with the intention that it will be a member of the family and will be able to participate in family activities. One of the best ways to make this happen is by teaching the dog some basic manners like sit, down, walking on a loose leash, coming when called, and leaving things they're not supposed to have.
Mental Stimulation
So many people worry about making sure their dog gets sufficient physical exercise, yet rarely do they think about their mental stimulation which is every bit as important. A dog that receives plenty of mental stimulation is much less likely to engage in problem behaviors like destructive chewing and digging.
Regular training sessions, even after a dog has successfully learned everything you want them to know, can keep their skills sharp and help expend that pent up energy. Teaching your dog something new and fun (e.g. retrieve a favorite toy, find a hidden object) can provide your dog with mental stimulation on those days when life does not accommodate a walk. Sometimes it can be as simple as training your dog during commercial breaks as you watch your favorite TV program.
Because It Is Fun!
My dog Muppy absolutely loves to "go to school." When she prances in her heel position, it is obvious through her body language to see how much she is enjoying herself. Her mouth is open, relaxed and smiling while she is looking at me with rapt attention. Not only is she having a great time, it fills my heart with joy to watch her. And all the while, she is learning skills that will help her to successfully live in a human world. Give holistic training a try and spread the word!
Working With A Professional Is Worth It
Working with a certified professional dog trainer (CPDT) is one of the best ways for you to implement a holistic training program for you and your dog. A good CPDT will teach you about body language and canine communication, they will introduce a fun, positive method of training and will help guide you through those difficult moments of canine chaos. A professional understands that all dogs are different yet ultimately learn the same way and can help you prevent problems before they begin. They are also there to answer your questions and to show you how to do something; not something you can get out of a book or a YouTube video. Yes, you can see a trainer on YouTube but they cannot see you and your dog and that is an essential factor in helping people and dogs to progress.
Don Hanson is the co-owner of the Green Acres Kennel Shop (greenacreskennel.com) in Bangor and the 2014 Association of Professional Dog Trainers Dr. Ian Dunbar Member of the Year. He is a Bach Foundation Registered Animal Practitioner, Certified Dog Behavior Consultant, and Certified Professional Dog Trainer. He produces and co- hosts a weekly radio show and podcast, The Woof Meow Show heard on The Voice of Maine  (103.9FM, 101.3FM, 1450AM & woofmeowshow.com) every Saturday at 7:30AM and Sunday at 8:30PM
______________________________________________________________________________
Don Hanson is the co-owner of the Green Acres Kennel Shop (greenacreskennel.com) in Bangor. He is a Bach Foundation Registered Animal Practitioner (BFRAP), Certified Dog Behavior Consultant (CDBC), Associate Certified Cat Behavior Consultant (ACCBC) and a Certified Professional Dog Trainer (CPDT-KA). He produces and co- hosts a weekly radio show and podcast, The Woof Meow Show heard on The Pulse AM620 WZON and streamed at http://www.wzonradio.com/ every Saturday at 9 AM. A list of upcoming shows and podcasts of past shows can be found at www.woofmeowshow.com. Don also writes about pets at his blog: www.words-woofs-meows.com.
©2015, Donald J. Hanson, All Rights Reserved <Click for Copyright and Use Policy>